In the modern world, you need the best SEO strategy you can get your hands on. From compelling and actionable content to cross-device UX/UI that drives traffic to you as well as landing page optimization to convert most of your visitors into buyers, you can be sure that there is a lot to gain from SEO.
One of the core aspects of SEO is link building which basically considers the number of links or urls directed to your domain. Google uses this to determine your rank for the given keywords in your industry.
Here is an example of a backlink. Let's say your website is about fashion and you sell clothes then another website in the clothing industry puts a link on their website that links back to your site. That's what we call a backlink and it is very important in SEO.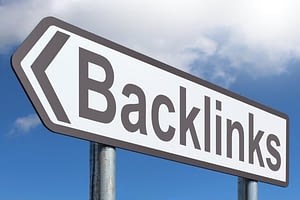 If you are wondering how can you check backlinks for free in Kenya, you need to use our free SEO auditor that gives you a very comprehensive list of all SEO issues including outbound and inbound links.  This comes perfectly in handy in finding out if your site has backlinks and the specific URLs pointing to your domain.
Kevsam Solutions can help you navigate the various ranking requirements to ensure that you get to the top of the  google search results pages and stay there.
Our SEO experts will also perform intensive SEO analysis on your website and provide you with the optimization remedies you need to rank highly.
Our Search Engine Optimization and Marketing services will also come in handy when you need to understand how your target customers look for the products/services you sell. We will even tweak them so that these targets have an easier time getting to you and buying what you have to offer.
Besides, our packages are the most affordable seo prices in kenya as shown in the table.
Our SEO and SEM capabilities, to this end, include but are not limited to:
– Technical SEO Audits
– Keyword Research
– Competitive Analysis
– Audience and Buyer Personas
– Content Strategy and Marketing
– Conversion Rate Optimization
– Reputation Management
– Analytics and Marketing Intelligence
– Brand Marketing
– Social Media
i) Laying the Groundwork
At Kevsam Digital Marketing, we inherently believe that high quality search marketing should and must focus on the customer. We will also ensure that your website meets all the basic structural requirements that popular search engines like Google look for when crawling, indexing, and understanding what your site is about.
These requirements include, but are not limited to site navigation, site usability, title tags, and meta tags. They also cover ensuring that your web page images are appropriately labelled and optimized and that your website loads fast. We will discover all potential issues and red flags through our initial Technical SEO Audit. Depending on your preferences, we will also implement the required changes as part of our SEO services.
ii) Proper Targeting
Extra traffic to your website is useless unless it starts converting. We can help you make sure that you are putting the right information and content in front of the right targets and customers at the best times. This means that we will help you understand your customers, how they think, and how they look for what you are selling.
As the best SEO company in Kenya, we will accomplish all the above through a strategy that covers comprehensive keyword research, competitive web analysis, and audience and buyer personas. The results from these exercises will help us craft all aspects of your search marketing strategy – from the layout of your site and individual pages to keyword targeting and your final content marketing strategy.
iii) Getting to the Top
Once we verify that your website is healthy and we understand the best way to engage with your target market, we will bring out the big guns. Our content marketing strategy will be the first workhorse that we will use to drive your website to the very top of search results for your most valuable keywords and key phrases.
We will also help you create internal guidelines, as well as editorial calenders, and voice and style guides. Using your buyer and audience personas, we will also develop appropriate and actionable content to guide customers from their first visit all through to their first and subsequent purchases. Kevsam will also use data-driven and highly creative storytelling (as well as outreach) to get you to entice people, drive links, attract traffic, and convert most visitors into buyers.
iv) Making It Stick
Finally, we understand that there is more to online marketing than simply getting to the top. After we help you get traffic to start flowing to your website, we will ensure that you make the most of this traffic. We will, for instance, create a positive image for your brand and help you convert your best customers into active ambassadors for your brand through loyalty programs and social engagement.
v) Measure, Optimize, Iterate
Last but not least, we know that digital marketing is such a tightly woven system that you need an expert on your side to understand how it works and to make it work for you. Through all the above steps, we will measure your program and report the impact of all the changes we have made through marketing intelligence, webmaster tools, and web analytics. As we continue learning and growing with you, we will also apply this data and information to make continuous improvements to your website – and that is how you are going to make long term gains.
Contact us and call us on 0724 047 741.