So many people out there wondering how much is web hosting in Kenya?
Well, here is the answer and the best offer while at it.
Kevsam Solutions offers you web site hosting packages starting from Ksh 2000 renewable annually.
When it comes to how much you should pay for website hosting, You shouldn't be subjected to exorbitant prices.
I'll tell you for free that in most cases, A minimum of Ksh 1000 is enough to host a website in Kenya for a year.
We provide high-quality hosting services in Kenya with highly advanced latest hosting features in terms of speed,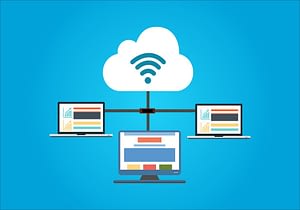 storage, and security.
By so doing, we can help you maintain the most optimal reliable environment.
Kevsam Solutions as the most trusted provider to host your websites has also completed regular audits of our high-performance web servers.
This means that we have exceptional website hosting services.
Our focus on operational excellence additionally means that you can rely on us to ensure that your data, services, and website is always available online and safe.
Wondering if your domain or website needs hosting?
We host all types of websites in Kenya including:
personal blogs,
basic small business websites,
corporations,
Large organizations, and
fully featured e commerce web sites
Enjoy pocket-friendly hosting packages to grow your business online.
Our pricing packages are the most reliable and affordable in Kenya.
Our prices start from Ksh 1,999 per year.
With our web design packages, we do offer free web hosting full loaded for high performance.
It is valid for one year after which you renew yearly at the normal hosting rates!
The packages include company email account creation as well.
This enables you to easily access your email mailing functionalities through domain webmail that uses the normal Gmail sign-in process.
We have a g suite package so when you log in you get the same experience as yahoo mail inbox or Gmail log in enabling you to maintain a professional image to your clients without any technical distractions.
Feel free to contact us anytime to set your web hosting or emails.
Call: 0724 047 741
Whatsapp: 0724 047 741
Email: info@nullkevsamsolutions.com