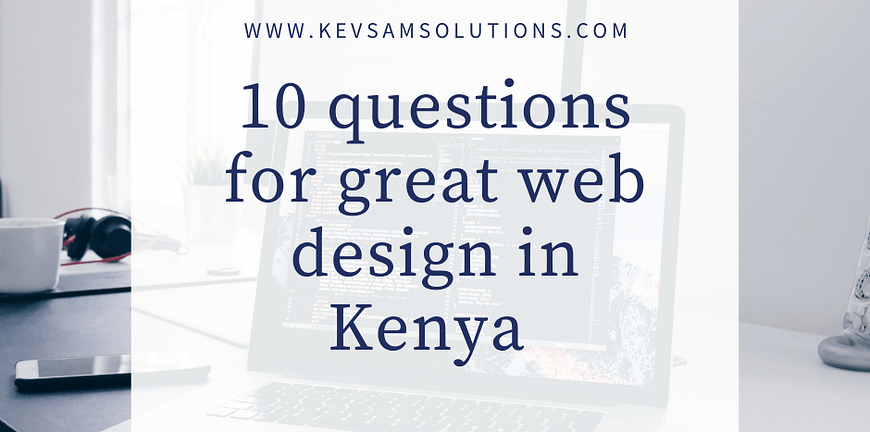 Website creation in Kenya – 10 questions for great web design
Reading Time:
5
minutes
Starting an online business can be hectic if you don't know exactly how to go about website creation.
The following set of answers will guide you to make an informed decision.
Who are the best website designers in Kenya?
 Choosing an experienced web designer is critical when creating your website
This is a make or break decision phase. 
Before you settle for a particular web design company, check the reviews on social media.
Also, check the google my business page to ascertain they are up to the standards needed
How to open a website in Kenya?
 The process of getting yourself a website doesn't have to be difficult at all.
You need to identify what your specific needs are. This enables you to easily
Know the type of website that fits you or your business.
There is quite a wide range of types of websites to choose from as shown in this article.
What is the domain registration process in Kenya?
Domain name registration is the process of reserving your name on the Internet for a given period of time, usually one year.
A domain name gives your website an identity online. It reads something like example.com. 
So if for example, you have a business called Jordan enterprises you can go for a domain that reads jordanenterprises.com. 
Your domain name forms part of the URL. 
The shorter the domain the better so that users can easily type in their browsers which earns you direct website traffic. 
In Kenya, there are various domain name options available. 
 You can register a .co.ke, .com or a org. To register any other domain name at cheap prices contact us. 
To register a domain, you go to a trusted registrar and fill in the required details.
All you need is your business or personal details and the domain name you have in mind. 
The whole process is almost instant. It takes a few minutes to register the domain name. 
When it comes to the cost, a minimum of Ksh 1000 is needed to buy a domain name.
How much is a website in Kenya?
To create a website in Kenya it'll cost you between Ksh 10,000 and Ksh 300,000 on average.
Basic static website creation can even be done at Ksh 10,000. 
A decent standard website goes for about Ksh 15,000 which in most cases is inclusive of yearly hosting service and domain registration. 
For an e-commerce website that is more technical to create, you can expect to pay not less than Ksh 25,000. 
That being said, it is important to note that the overall web design cost majorly depends on the type of website.
There are various types of websites as follows.
eCommerce Website

or an online store that is capable of listing and selling your products online. This comes with additional features such as M-Pesa integration which is an extra service charged at Ksh 5,000

Entertainment Website

which includes music and video playing features as well as other entertainment content for the users.

 

Portfolio Website

to list your past work, projects, and clientele. This is particularly popular with professionals and artists who want to showcase their work.

Media Website.

This is what is normally referred to as a news website. It is informative and actively updated by the minute as the news comes up. For this kind of a website, you need to have an advanced hosting service to handle the high traffic as well as loads of content being uploaded. Besides, you should consider having a very easy to use backend dashboard to update the content even on mobile devices.

Brochure Website.

This is a basic company information web site that serves to list the services they offer.

Nonprofit Website

for non-governmental organizations, civil societies, chamas, churches, and welfare groups. The domain name recommended for any website in this category is the .org one. This best represents the entity.

Educational Website

for schools and other learning institutions. Websites in this category have lots of additional features such as learning management systems, video or online classes capabilities, the student portal. Educational websites also need an advanced hosting package and the domain recommendation is .ac.ke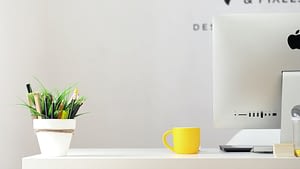 The total web design cost is also determined by the following factors.
Functionality.

 
In our experience, this is one of the biggest determinants of the total cost. The way you want your website to work definitely adds to the total cost. 
Custom and complex design requirements add to the total cost.
The basic web hosting cost in Kenya is around Ksh 2000.
However, for high-traffic websites, you need an ultra-high-performance hosting plan which can cost upwards of Ksh 10000 per year.
Search Engine Optimization (SEO). 
SEO helps your website rank higher on search engines such as Google.
This increases your brand visibility and drives lots of traffic to your website.
On average, at kevsam solutions, we charge Ksh 25000 per month.
This is the best SEO service price in Kenya and around Nairobi.  
Complex navigation and additional accessibility features determine the total cost.
Social Media integration with all the client's social profiles and pages.
Mobile Website creation that specifically targets mobile users. 
Content Management System. It is recommended to go with WordPress CMS since it is highly customizable and easy to use even for non-technical users
Content writing. Writing blog content normally costs Ksh 500 per 500 words. That means it roughly costs Ksh 1 to write 1 word for a blog in Kenya. 
Training and documentation. 
In case you need your staff trained, this will be at an additional cost.
The training for a website in Kenya goes for about Ksh 5,000.
What is an e-commerce website example?
 We have a couple of e-commerce websites in Kenya such as Jumia.co.ke and pigiame.co.ke
Which platform is best for my website?
In essence, there are only two perfect platforms for website creation: WordPress and custom made website. 
The best platform for a news web site is WordPress given that it is an easy to use CMS. 
For e-Commerce, it is best to have a custom coded website or you can go with Magento or woocommerce which is part of WordPress and very efficient.
Do I need a hosting service for my website?
 Yes, you do need a reliable hosting service for your website according to your needs.
We are one of the best web hosting companies in Kenya so feel free to reach out
Can I create my own website?
The creation of a website is a technical process that you should entrust to professional web designers and developers.  
It takes technical training to learn how to create a website. 
Choosing Kenya's web experts such as Kevsam Solutions ensures your website is up to the required standards and earns you value for money. 
How do you use web hosting services to get the most out of it?
First, you have to understand what is included in web hosting services. 
In addition, It should have Email accounts, applications, website builders, disk space to store files, backup, and restoration features. 
What is the meaning of an e-commerce website? 
To start with, eCommerce or electronic commerce refers to the activities involved in buying and selling of items using the internet.
An eCommerce website, therefore, is a website that facilitates the buying and selling of goods and services using the internet.
Bonus question:
What are the website maintenance costs involved that you should be aware of?
Besides the initial website creation cost, you will incur recurring costs that are involved in maintaining the website. 
These include domain and web hosting annual renewal. 
That normally totals to about Ksh 5,000 a year.
If your website is actively updated then there will be the monthly update fees that you can agree with the developer. 
Sites that are regularly updated such as news and listings portals are better off with a monthly package instead of per update fees.
In conclusion, having the answers to these questions will help you make informed decisions for your new website.
It will enable you to pick the right web experts for your project.
This will automatically set yourself up for online success right from the start.
Check out our web design packages.
We look forward to taking the journey with you in setting up your business online.