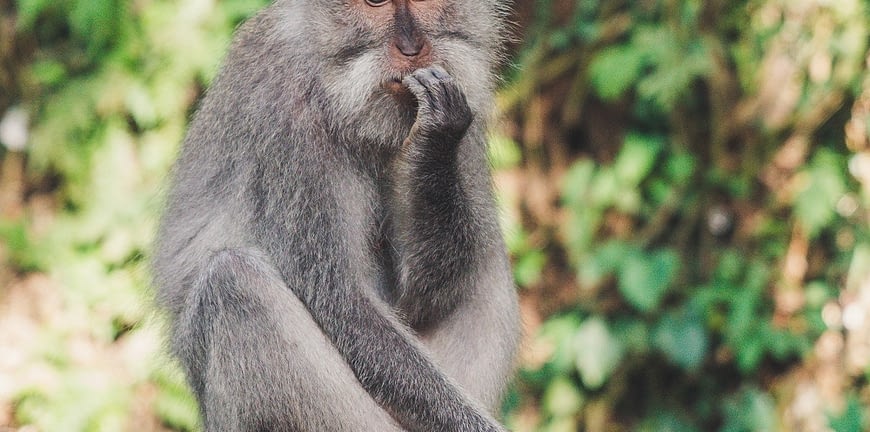 Web hosting company in Kenya – How to choose the best
Reading Time:
4
minutes
Web hosting company in Kenya – How to choose the best
We understand that picking the best web hosting company in Kenya is a key part of making your organization's website a triumph.
Sometime in the past, most people focused on two factors when looking for a reliable web hosting service provider – the bandwidth (transmission capacity) and web storage space commonly called disk space.
There are many more details that contribute to the overall web hosting costs
Nowadays you should consider more factors as we shall see here.
Factors to consider
Here are components that you ought to consider before picking a web hosting company in Kenya.
Cost/Price:
Most individuals normally get some information about the cost of a thing or administration first before whatever else.
Going for the least expensive choice accessible isn't normally a smart decision in our experience. We understand that many people get what they pay for.
This is the reason why we feel that you ought to consider the cost when picking a web hosting company in Kenya.
Wondering how much is web hosting? On average domain hosting in Kenya costs Ksh 2,000 which is renewable yearly.
Besides, you need to know the frequency of payment. Some hosting plans are renewed monthly while others are renewable annually.
The annual renewal option is the most popular in Kenya.  This allows your website to be up and running all year round without worrying about sudden interruptions due to payment.
However, the price should not at any point be the main factor since every website is unique in its own way.
You should consider value for money as per your needs.
Control Panel/User Interface:
Most web hosting firms give you access to a control dashboard, for example, the cPanel as part of the hosting package.
This forms the backend of the website where files are stored. It should be easy to use and interactive.
This is to enable you to make any important web design changes without reaching their helpline.
Indeed, even the least technically knowledgeable people can go through the cPanel.
They can set up new personal email accounts, transfer files, and even install web server applications, for example, WordPress – which is a powerful online website creation tool.
Bandwidth:
A site that takes long to load on any browser is generally a mood killer to numerous clients.
Statistics show that the average website loads in less than 7 seconds.
It is highly recommended that your website loads as fast as possible to avoid losing valuable traffic.
The server bandwidth speed majorly contributes to this webpage speed
Basically, the server bandwidth is the amount of information moved to or from a site within a given period of time.
How fast your website loads relies on the web hosting that you pick and the package that you buy from them.
A straightforward method to locate a dependable hosting firm is by searching for online feedback and reviews about the hosting company.
This way you get to see what other clients say about them. You should choose one that has great testimonials and reviews.
Support and Customer Service:
You ought to pick a web hosting company that can quickly get in touch with for live technical assistance.
Stay away from services providers that depend on giving you support through email or bolster tickets.
This may take hours or even days to comprehend any specialized issues that you may have.
Choose a provider that you can easily reach via phone or popular messaging platforms such as Whatsapp and messenger.
Fast response time is important especially in resolving issues to do with email servers issues and configuration of email clients.
You can imagine going for hours unable to send or receive business emails due to server downtime.
When it comes to domain registration and hosting you need to go for organizations that offer live chat support on their website or are effectively offering help via social media.
The technical team should also be able to help with any files transfer as well as backups as needed.
Server Reliability (Uptime and Security):
Having your site and some other information on the server available consistently is extremely essential to both you and your website users.
If you are hosting your site with an organization with network connection outages or frail servers, this may bring about your site being disconnected every so often.
Server reliability in terms of uptime, speed, and security is also really important especially if you are looking for email hosting services.
Moreover, you will need to have your site and information on servers that are trusted and are secure.
Whether you choose managed hosting of dedicated servers, Ensure your hosting provider organization can give you secure site certificates (SSL).
As part of security, there should be proactive defense features to help with timely malware detection.
This is crucial to protect your website reputation and user information.
Extra features and complementary offers:
Most web hosting companies offer extra services that complement the hosting service.
You should consider and compare the various additional features offered by the provider.
Ensure you find out if the package comes with a domain-based email address and how many you can set up.
A site builder should also be included to help you set up your website even with limited technical web design skills.
In most cases, you also get a free domain instead of having to register one separately.
This is a huge convenience given that mostly, you are required to own your custom domain to host with the provider
Such a perk goes a long way and saves you money.
Another common add-on is the SEO toolkit.
This provides you with basic tools to get your website started with search engine optimization (SEO).
This is key to improve your overall brand's visibility online.
A free SSL certificate is also offered in most plans.
For enhanced security, you should upgrade to the commercial certificate.
This is critical for high traffic sites and e-commerce stores that process financial transactions.
In conclusion, it is always essential to do thorough due diligence when selecting your hosting provider.
This ensures that your users can access your website and email at all times which translates to customer satisfaction and business growth.
As they say, choose wisely.
Click here to enjoy our reliable web hosting services and email hosting plans for your website.